Custom Sectionals
You have fallen in love with a sectional style, but not so much on the colour and feel of the fabric. Dufresne Furniture & Appliances has many options of Custom Sectionals , Custom Sofas, Custom Loveseats, Custom Chairs and Custom Accent Chairs. With hundreds of fabrics and leathers, various styles, legs and cushion density to choose from, we're confident that we can help you outfit your home with the perfect pieces. Visit us in stores to see all of your custom upholstery options.
Your style is one-of-a-kind and you want your furniture to reflect that, but finding exactly what you're looking for seems a little tricky. You have pulled the colour of one sofa, the style of another and the plush cushions from a third. With Custom Sectionals at Dufresne Furniture & Appliances, you won't need to compromise. Between the brands we carry: Décor Rest and Palliser, the options aren't quite endless, but they sure surpass your pizza topping choices for tonight.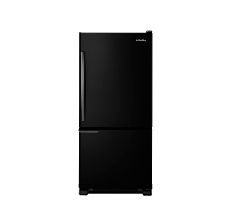 Understanding Custom Logo
When you see this logo, it means you have up to five different custom options of your own choice. If you are in love with the very first look as it is shown in the sample product, "Buy as shown" is just a click away to the sectional of your choice. If you are more interested in customize it your way, we are always available for an appointment at the nearest store to help you build your own sectional with the five step custom option: 
Choose your favourite style
Pick your top matching swatch color
Choose leg style or leg colour 
Add two accent pillows 
Pick your most comfortable cushion density
Custom accent chairs are also available in our Dufresne Furniture & Appliances stores. 
Brand highlights
Décor-Rest and Custom Sectional:
You already played rock-paper-scissors to determine who gets the corner seat for the first movie night once you buy your new sectional, and you won. Another win for you, we know we have the sectional you're looking for because you get to design it yourself. Our Décor Rest Custom sectionals come with a variety of options to help suit your lifestyle and your home. Design your dream seating by choosing the style and select your preferred shape of the arms and type of legs. To make your set unique, you can select your cover from over 350 fabrics and leathers. Play Goldielocks and choose your desired cushion comfort between firm, medium and plush. To add to your masterpiece, add custom nail head detail on select styles. Last but not least, pick your fabric for your accent pillows to complete your desired look.