Dufresne Furniture and Appliances is proud to offer professional delivery services to our guests. Check out the video below and at the bottom of the page for a step by step rundown of how our delivery services work to best suit your needs.
Do you have a delivery on its way? The day of your scheduled appointment, you can track your delivery in real-time using our Dispatch Tracker. You'll be able to see just how soon our delivery team will be at your door. 
Track My Order
Free Local Shipping
We are pleased to offer Free Local Shipping on orders over $250 (before taxes). With our Free Local Shipping, your purchase will be dropped off immediately inside an accessible entryway of your home in the manufacturers packaging.  In the case of condo or apartment shipping, your items will be placed in the lobby or designated loading area.  From there, you take care of the additional moving, set-up, assembly, and recycling of packaging materials.
A surcharge of $99.99 will be applied when the delivery address is out of town.
A surcharge of $99.99 will be applied for missed appointments.
A few things to consider when choosing Free Local Shipping:
Ensure you have all necessary tools to complete the required set-up and assembly.

Consider whether you need other items repositioned or removed from your home.

Packaging materials can often be bulky and require proper disposal.

No weekend or evening appointments available.

See the chart below for estimated assembly times for various products:
Assembly Times and Level of Difficulty
Item
Approx Assembly Time
Level of Assembly Difficulty
Occasional Tables
15-30 mins per piece
Hard
Dinettes
30-60 mins per set
Hard
Dining Chairs
15-30 mins per piece
Hard
Bedroom Pieces
15-30 mins per piece
Medium
TV Stand
45-60 mins per piece
Hard
White Glove Delivery
If you prefer having everything taken care of in one step, our White Glove Delivery will be best for you. Your purchase will be inspected, delivered fully assembled, and placed as it will be used within your home. Once everything is ready to go, all packaging materials will be removed and recycled. This service includes 1 for 1 repositioning within your home. For the removal service, it is required to be a like item. For instance, if you purchase a new refrigerator, we would be happy to remove the old one. Please ensure this service is added to your sales order when we call to book your delivery so our delivery teams have time and room in their truck to complete.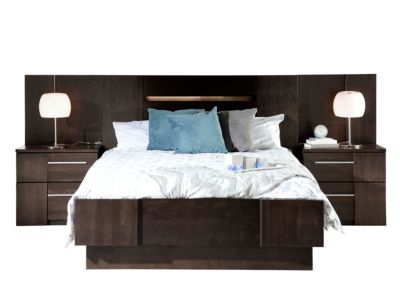 Our delivery teams are not only knowledgeable, efficient and courteous, they're equipped with technology to serve you better. The tablets used by our delivery teams provide a real-time connection to our Guest Care on the state of delivery and the product. We take photos of every product we deliver to document the condition and ask for your signature to confirm your satisfaction. If anything needs to be addressed, we can be in direct contact with our team and get parts ordered, repair technicians scheduled and the process started while still in your home so you get your product in showroom condition sooner.
White Glove Delivery Pricing
Appliances, Bedding, and/or Electronics only
$99.99
Furniture
$149.99
Note:
If there is furniture on the order, the delivery fee is based on the furniture pricing only. Adding on appliances, bedding or electronics does not incur and additional fee.
An additional $50 will be added to the Delivery Fee when the delivery address is out of town.
There is a $99 surcharge for missed appointments. If you need to reschedule with less than 48 hour notice, or you're not home when our delivery team arrives, an additional delivery fee will be payable before we can reschedule.
If you need to change your original delivery date, please contact us to reschedule, allowing at least 48 hour notice.
If you have any questions, please contact us at 1.800.737.3233.