2017 Pantone Colour of the Year
The official Pantone colour of the year was announced earlier on and we absolutely love it. 2016 left us feeling warm and tranquil with Rose Quartz and Serenity Blue but we've gone in a fresher direction in 2017. 
The official 2017 Pantone Colour has been named…drum roll please…
Greenery
!
Looks like the famous St. Patty's Day green is sticking around all year in 2017.  It's not all about clovers, funny green top hats, and green beer anymore. This year, let's think bigger. Let's take a look at how Greenery can liven up your home.
Bring the outside in
What can be considered the most obvious thing associated with the colour green? That's right. Nature! The great green outdoors means many things to many people. It can mean freedom, rejuvenation, relaxation, and endless possibilities. That's exactly the feeling we'd like to help you put in your home.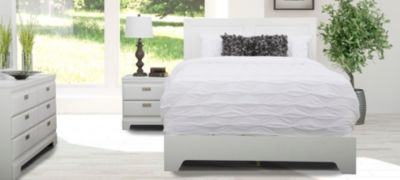 Take in a decorative plant to display in an empty corner. If you want something on the smaller side, there are countless little plants that would look great on a coffee table, end table, or even your dining table centerpiece. Don't do so well with plants? That's okay! There are a few options for low maintenance plants including bamboo, aloe plant, or a cute cactus. If you
really
don't do well with plants, you can always opt in for the fake version.

Home accents
A quick and easy way to implement the new trendy colour would be through home accents. There are a variety of home accents you could find in a lively green to add a pretty pop of colour to any room. This can be anything from rugs, vases, and wall art to accent pillows, poufs, and throws.  It all depends on how prominent you want the pop to be. If you're looking for subtle, add pieces with little bits of green that complement a different primary colour. If you want something bolder, try finding an eye-catching piece of wall art to make a decorative statement.
However you find a way to implement the 2017 Pantone Colour of the Year, its radiance and vivid vibe will add a bright and positive feel to any room.