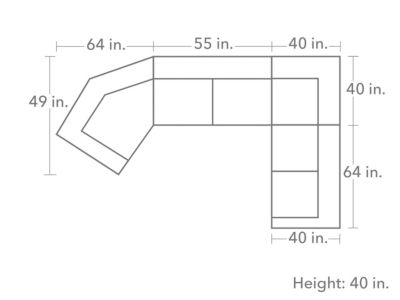 Casey 4 Piece Sectional - Driftwood
$407999 $17000/Month**

Price After Savings

Sale Ends 10-03-2018
Please provide a valid postal code.
Live the life of luxury with the Casey Sectional as your living area focal point. The ultra-plush cushions will have your guests feeling comfortable before they even sit down. The unique shape and exceptional size is perfect for entertaining friends, staying in and stretching out, or just conversational afternoons. We especially love the cuddle corner!
Fully assembled product may be 1-3 inches larger than shown.
PRODUCT/SERIES FEATURES
-
Product/Series Features
Constructed of air dried hardwood, industrial grade laminates and furniture grade composite wood
Corners are glued, blocked and stapled
Cushion cores are low melt fibre wrapped over 1.8lb density foam
Seats & back spring rails cut from 7/8' hardwood
Other people also viewed
RECOMMENDED ITEMS
CUSTOMERS ALSO VIEWED
MOST POPULAR