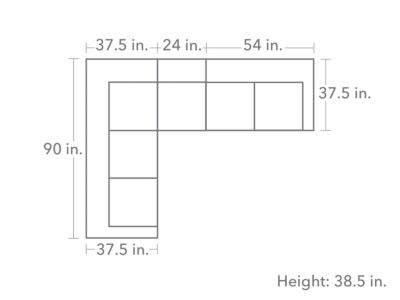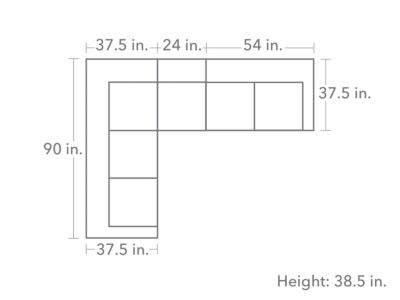 Sharon 3 Piece Sectional - Quartz
$231999

Price After Savings

Sale Ends 10-02-2019
Please provide a valid postal code.
Product Description
The Sharon Sectional is everything you should expect from your favourite piece. Featuring natural lines, clean tailoring, and deep box seat cushions, this sectional is sure to be the place for many of life's moments. The scripted throw pillows add a touch of enchantment to complement the charming look.
Fully assembled product may be 1-3 inches larger than shown.
Product Specifics
| | |
| --- | --- |
| Size | 91.00"W x 119.00"D x 38.50"H |
| Brand | Signature Design |
| Colour | White |
| Function | Stationary |
| Material | Fabric |
| Style | Vintage Charm |
Product/Series Features
Constructed of air dried hardwood, industrial grade laminates and furniture grade composite wood
Corners are glued, blocked and stapled
Cushion cores are low melt fibre wrapped over 1.8lb density foam
Seats & back spring rails cut from 7/8" hardwood
Equal Monthly Payment Plan
No Payment / Same as Cash Plans
** Learn More about Financing