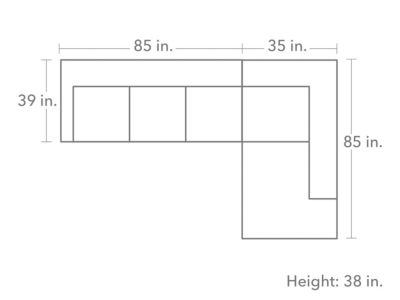 Raphael 2 Piece Sectional - Salsa
$159988 $6666/Month**
Please provide a valid postal code.
With an armrest so comfy it doubles as a pillow, the Raphael Sectional is the lounge spot of your dreams. Constructed of wood framing and enveloped in a casual leather look; this piece is a perfect addition to any room. See items included for package contents. Image may reflect additional products within the series.
Fully assembled product may be 1-3 inches larger than shown.
PRODUCT/SERIES FEATURES
-
Product/Series Features
Constructed of air dried hardwood, industrial grade laminates and furniture grade composite wood
Corners are glued, blocked and stapled
Cushion cores are low melt fibre wrapped over 1.8 lb density foam
Seats & back spring rails cut from 7/8' hardwood
Other people also viewed
RECOMMENDED ITEMS
CUSTOMERS ALSO VIEWED
MOST POPULAR