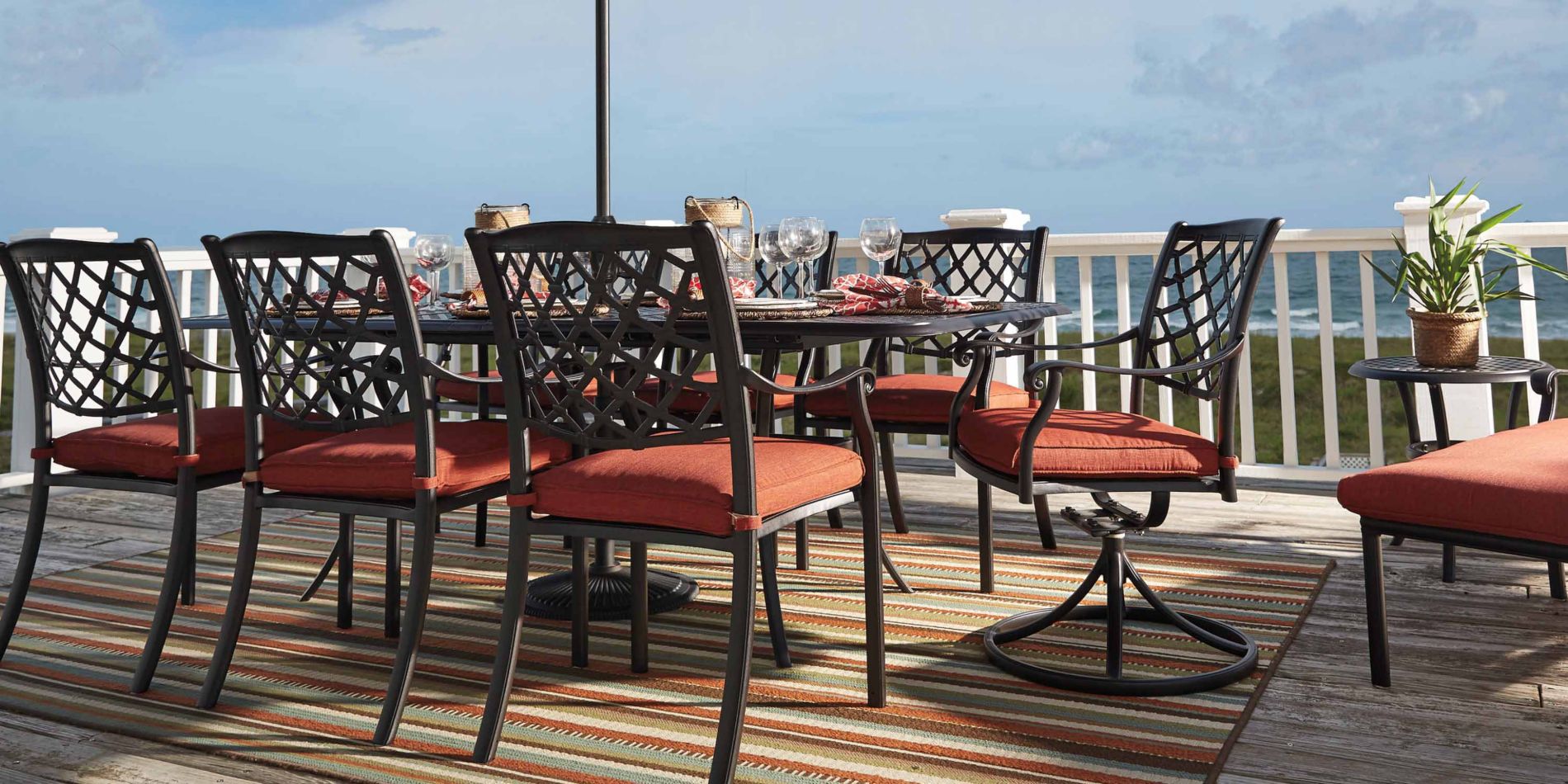 Make Your Outdoor Dining Experience Complete
Whether you're only seeking an extra seat or table or wish to re-decorate your whole backyard, you'll easily find what you're looking for with outdoor dining sets and individual pieces at Dufresne. From bar tables to benches and from lounge chairs to multi-use tables, the wide range of dining selections offers you multiple options. Outdoor chairs and tables come in a big variety of designs and materials to meet your specific needs. The materials are not only pretty but also practical to ensure quality and to stand the test of time under all sorts of weather conditions. Rust-resistant aluminium and weather-resistant polyester are a few of the materials offered. The range includes the all-time favourite resin wicker base material both in brown and beige colours.
To make your outdoor experience even more comfortable, add an umbrella to your table to create some shade and lengthen your outdoor time. Enjoy swivel chairs outside, and their rust-proof aluminium bases are the secret to their long lifespans. Include a stylish fire pit table, which are available in 30k and 50k BTU burners with double cabinet doors and shelves.
Got Questions?
Our home experts are standing by to assist you via text or video
Free Local Shipping
Orders over $250 qualify for Free Local Shipping!
Book An Appointment
For an extra comforting in-store experience, book an appointment.