Laundry Room
Awesome Savings - up to an additional $400 OFF* Appliances.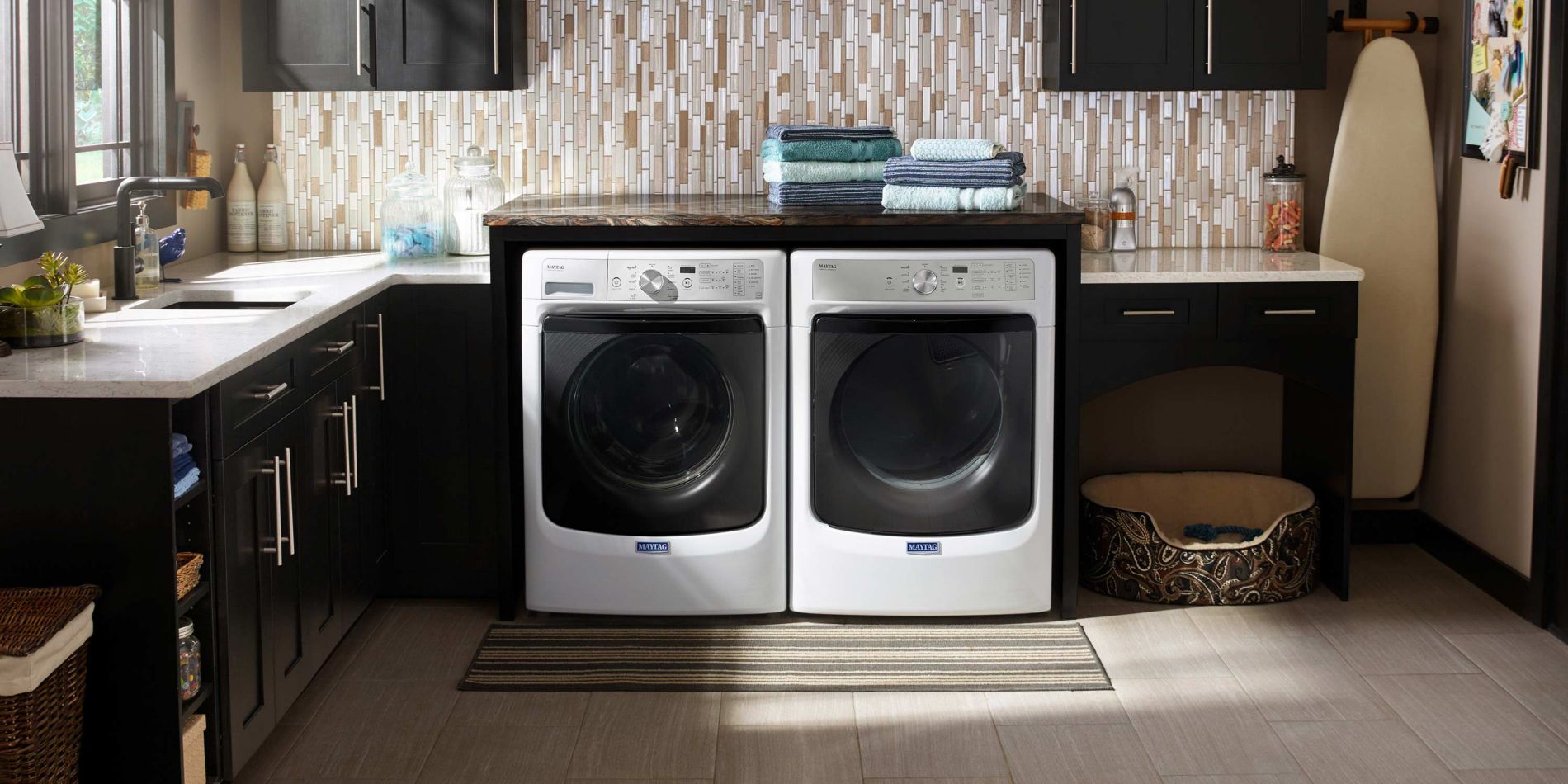 The Right Laundry Appliances Let You Get More Done in Less Time
Modern laundry appliances can make cleaning easier thanks to their high capacity and innovative features. Most washing machines offer plenty of different cycles and options to suit every need. For example, sanitizing cycles help remove bacteria from your garments, and steam options treat stubborn stains and reduce wrinkles. Some washers even allow you to add items when the cycle has already started.
When it comes to dryers, many have steam cycles that can quickly refresh your clothes, minimize static cling and reduce wrinkles. Some models have sensors that detect your laundry's moisture level to prevent over-drying and energy wastage. Others feature cycles specifically created for delicate activewear fabrics.
If you live in a small apartment, consider a stacking kit or a washer-dryer combo. The former allows you to stack your dryer on top of your washer, saving you lots of space. The latter can both wash and dry your clothes, so you won't have to transfer them from one appliance to the other. Many high-quality appliances for the laundry room are ENERGY STAR qualified to save you money on utility bills. The most innovative models let you start and stop your favourite cycles right from your smartphone, Alexa or Google Assistant.
Got Questions?
Our home experts are standing by to assist you via text or video
Free Local Shipping
Orders over $250 qualify for Free Local Shipping!
Book An Appointment
For an extra comforting in-store experience, book an appointment.