Kitchen Appliances
Awesome Savings - up to an additional $400 OFF* Appliances.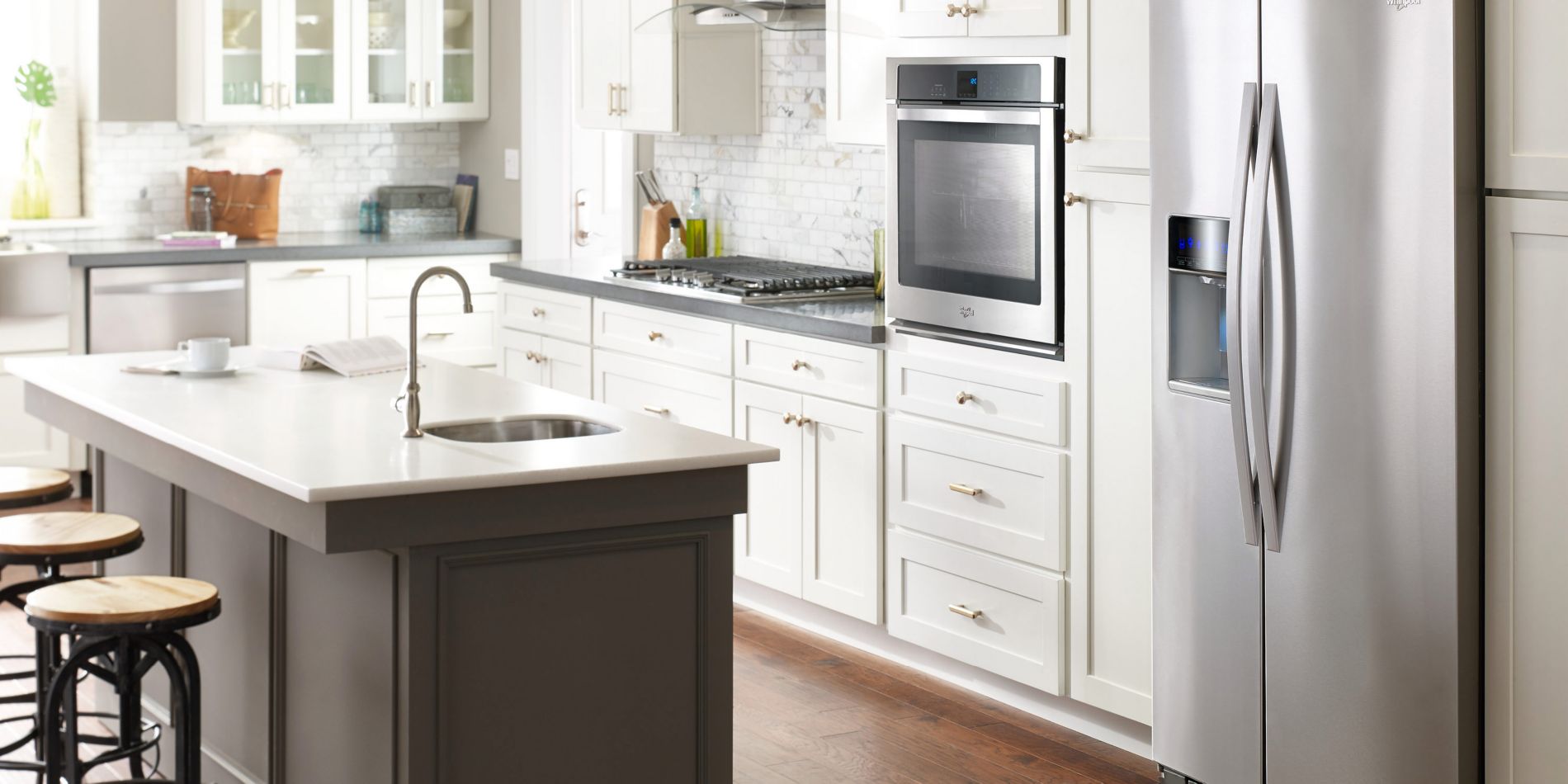 Upgrade Your Kitchen With a Variety of Kitchen Appliances
Combine functionality with style by choosing from a wide selection of kitchen appliances at Dufresne. The selection includes refrigerators, dishwashers, range hoods and freezers, among other products which make your daily life easy. Look for range hoods to improve the air quality in your kitchen while adding a bit of modern design. Duct covers for range hoods are available to protect your valuable household appliances.
Stainless steel refrigerators with interior LED lighting provide ample space for your vegetables, meats and beverages. Adjustable wire shelves in these refrigerators offer convenience. Foods remain flavourful when stored in these refrigerators so you can always enjoy a tasty meal.
High-end microwaves are easy to clean, and they feature convenient functions such as the Preheat and Sensor Cooking modes. Countertop and built-in microwave designs offer convenience so that anyone can equip their kitchen accordingly. Intuitive keypads on microwaves present an array of cooking methods such as defrost, quick heating and more.
For large households, there are sets available, including a freezer, stove and dishwasher, providing full functionality. Browse through different kitchen accessories such as wall hood chimney extension kits, under-counter ice makers and inline blowers. These products will simplify at-home events when you invite friends over.
Got Questions?
Our home experts are standing by to assist you via text or video
Free Local Shipping
Orders over $250 qualify for Free Local Shipping!
Book An Appointment
For an extra comforting in-store experience, book an appointment.